Children First, Inc will be closed until at least Monday March 23rd in order to protect the health and safety of our staff and clients. We are still available by email and phone
Children First, Inc. 30th Birthday
YOU'RE INVITED...
Over the next twelve months, Children First, Inc. will be celebrating our birthday, bringing together past volunteers, and launching a campaign to commemorate the 30 years of service of Athens-Oconee CASA and Children First, Inc.
Donate to our 30 for 30 campaign now! Set up a recurring donation of $30 / month for 2020 and help us reach our goals!
Donate conveniently and securely from your desktop or mobile device through PayPal
Or donate through JustGiving.com and receive an immediate letter confirming your tax deductible contribution.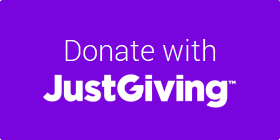 | | |
| --- | --- |
| Children First, Inc. is a 501 (c)(3) not-for-profit organization based in Athens, Ga. dedicated to promoting safe homes for children in times of family crisis. Children First administers three programs: Athens-Oconee CASA (Court Appointed Special Advocates), Safe Care, and SPARC (Supportive Parenting and Access Resource Center). | |